Latest News May 2019
hey punks,
last update before the AUREOLE OF ASH / FLUORIDE Tour . if you wanna
save shipping and want me to bring you some stuff from the webstore let
me know now! here are the dates : 11.05.19 berlin @ mts - tiefgrund
12.05.19 dortmund @ nordpol 13.05.19 antwerpen @ de kids 14.05.19
colchester @ three wise monkeys 15.05.19 norwich @ the steam packet
16.05.19 leeds @chunk 17.05.19 london @ new river 19.05.19 freiburg @
kts 20.05.19 nürnberg @ kunstverein 21.05.19 Tübingen @ epplehaus
22.05.19 münchen @ cafe marat 23.05.19 wien @venster99 24.05.19
prag @ eternia 25.05.19 leipzig @ scheiszladen
we will also have the new JOTNARR 12" with us - trades and wholesale
requests will be answered after the tour , please be patient.
new webstore stuff in from IFB, ALERTA ANTIFASCISTA, FEAST OF TENTACLES
and more. check it out.
xxx

view all news
New Distro stuff
cloud rat / the world is a vampire - split 12"
New Orleans' The World is a Vampire delivers a serving of unsettled noisy goth punk. Add doses of 90's grunge and goth influence but create something truly nightmarish with it as they layer on bouts of vicious hardcore and moments of complete dementia. The sound is blown up as if played through ...

gewoon fucking raggen - we need more hardcore (onesided) 12"
Rotterdam's filthiest and finest unleash a new single-sided slab of thrashing powerviolent grinding insanity!

hordur - hubris 12"
20 grind songs for 23 minutes, melted with a lot of extreme metal/punk influences ranging from death to black with fastcore and sludge influences.

jotnarr - selftitled 12"
way too long in th making this epic masterpiece is finally out. Jotnarr pulled it off to capture their amazing live sound feeling to these heavy as fuck recordings. Somehow stuck between "scenes" these three legends never got the attention they deserve, even though they combine just the best of...

ledge - year one 12"
Crushing doom / sludge project from John Hoffman (formally Weekend Nachos, Spine) - featuring the long sold out demo (originally released on cassette by Bad Teeth Recordings ltd to 100) and a crushing track from the split with Chicago dooooooomers Disrotted

myteri - ruiner 12"
Myteri from Gothenburg, Sweden are back with their second full length with epic, soaring and heavy as fuck crust punk that will make you wanna raise your fist to the sky, get into your riot gear and start a full blown fucking riot. Myteri's music evokes apocalyptic landscapes, torn apart by war, ...

myteri - selftitled 12"
Formed in Sweden in the winter of 2013, Myteri is a five-piece band from Gothenburg, Falköping, and Kristinehamn that combines hardcore, crust, and d-beat to create a catalyst of uncompromising vocals, unyielding melodies, and unmerciful percussion in order to inspire change. The band examines the...

myteri / procrastinate - split 12"
Procrastinate was formed in 2013 at Karditsa, Greece. At first, it was a project of two people in need to express themselves through extreme music and put out their ideas and beliefs. Later things got more serious and they became a five-piece and highly active group. they place themselves among the...

no sun rises - Ascent / decay 12"
The band started out playing crust and d-beat but, partly due to a line-up change (new bassist, additional guitarist), gradually changed their sound to heavy, atmospheric post-black metal. A wall of sound, composed of plangorous black metal riffs, frantic blast beats, atmospheric post-rock elements...

peoples temple project / sleeper wave - split 12"
PTP channels late 90's desperate sounding emo with gorgeous builds, soaring riffs and chaotic whirlwind intensity. Their side makes masterful use of long-form samples that sandwich the tracks with a brooding atmosphere. If you dig Funeral Diner, you'll eat this up. Sleeper Wave deliver 3 tracks ...

terra mater - Holocene Extinction 12"
Terra Mater from australia is playing an unrelenting, down-tuned, strings-driven melodic d-beat hardcore with a neo crust-edge and outstanding brutal female and male dual vocals. Extremely powerful lyrics, artwork and presentation. Taking right where SCHIFOSI, EKKAIA, ASHKARA, MADAME GERMEN... lef...


enter the RWP Distro
LATEST RELEASE RWP077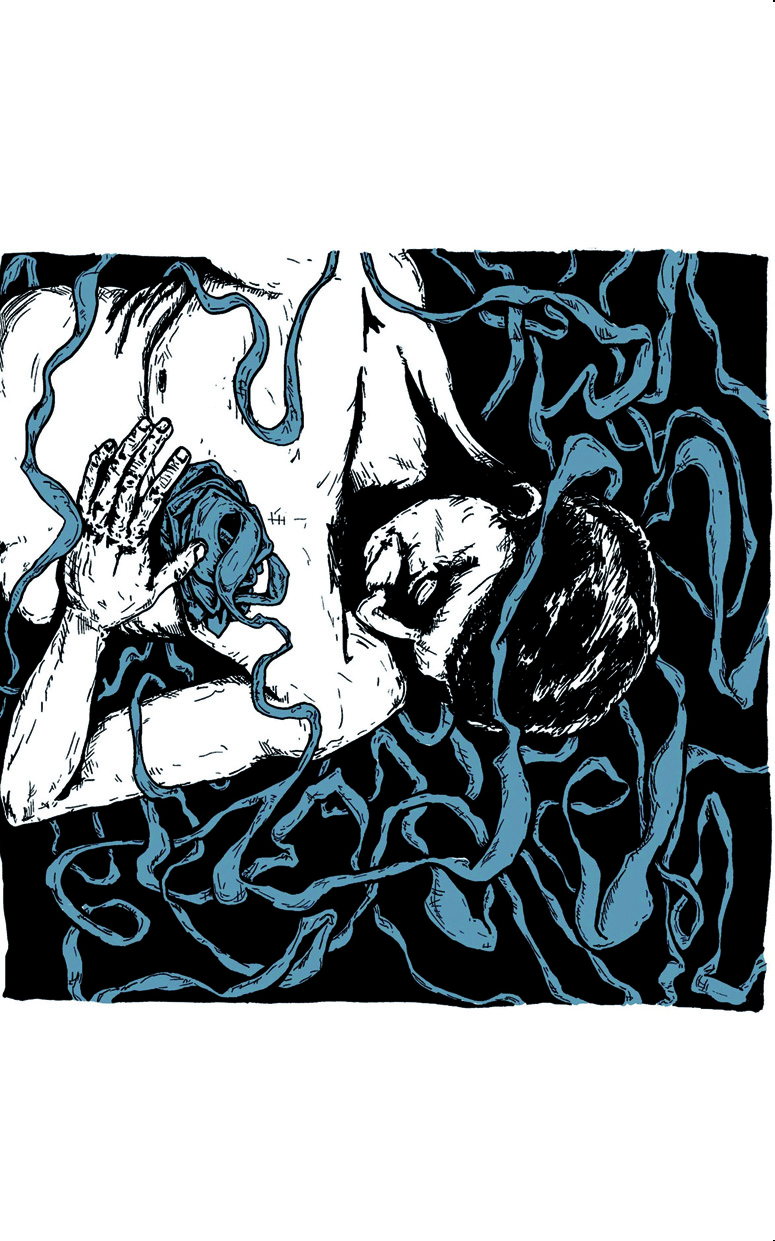 yusuke - selftitled tape
view all releases