Cave Alpinist Am I Dead Yet Antithesis Arse Moreira Arsen Aka Ko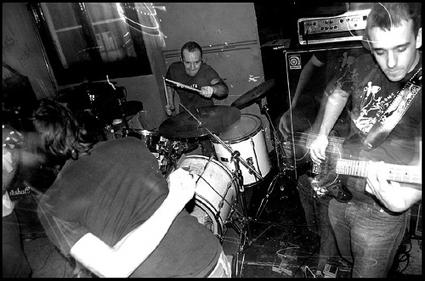 Band Members
Diego
Dani
Simo
Lele
Purchase from RWP
khere / antithesis - split 7"
Italy is for lovers. Both Khere and Antithesis are great friends, they've been playing together in the Italian hardcore scene for many years. Each band offer one track each on this split vinyl. Khere offers a song which drastically changes their previous sound. Where before they had a slower, more ...
antithesis / cutting pink with knives - split 7"
Two brand new tracks for each band, Antithesis after a full lenght, two split is more into grindin' hc, more chaotic than ever more violent and fast than before. CPWK is more into a newwavepostgrind, great melodies, great beat all mixed up with emogrinding attitudines. This guys rules. No words f...
antithesis / sanantonio - split 10"
Antithesis play emotionally inspired hardcore filled with crushing dynamics. Put in the same room Reversal of man and Nasum and think what can happend. The result?Without any doubts some of the best songs i have heard for a long time. Sametime, Santantonio play italian '80 hardcore in vein of n...
Buy stuff from Antithesis
About
Lovely italian guys in the vein of screamo-madness all over the place. If you like La Quiete, Violent Breakfast and Khere you have to check them out!
http://www.myspace.com/antithesisdoomedyouth
RWP Releases

RWP 022
--------------
Emo Apocalypse Compilation 12"
with
a lot of other great bands