Latest News May 2020
punks and friends,
hope this finds you well and healthy. let me give you some posi vibes
for these somewhat disturbing days ... and like with every good horror
movie - i m not just talking about the virus.
so here we go - i am sooo happy to finally let you know that the LOUISE
CYPHRE discography is going to press this week!! preorders start from
today on - ONLY PREORDERS will have the original packaged demo TAPE with
it ! so if this does not motivate you i am out of ideas :) . regular and
preorder copies will have a full discography download code with them
obviously. and if that is not enough - this will be a benefit record for
a cause yet to be determined!
got some new records for the webstore - check it out if you like and
make sure you grab a copy of the FLUORIDE repress and the REPUBLIC OF
DREAMS / ALLES BRENNT split 7" . next up : AMYGDALA / LISTLESS split <3 .
a reminder concerning CRY ME A RIVER FEST : the fest is postponed to
2021 . please let us know if you wanna stay on the list for next year -
need the money back or wanna/ can donate money for people connected the
fest that are struggling these days.
hugs and stay punk! xxx
view all news
New Distro stuff
arde - selftitled 12"
dark, gloomy black metal from berlin.

chivala / pique / lytic / amitie - split 12"
cool split with italian screamo chivala against 3 screamo bands from us lytic (with ex saetia, off minor), pique (with ex people's temple project) and amitie ffo: off minor, saetia, hot cross, orchid, la quiete, raein under: 90s scremo, emoviolence, skramz, emocore, melodic hc

chivala / suirami - split 10"
NEW SPLIT FROM CHIVÀLA AND SUIRAMI! Italian Post Rock Influenced Screamo/Post Hardcore act Chivàla unite forces with their Italian comrades Emotive Post Hardcore band Suirami in this brand new split!

concrete - nunc scio tenebris lux 12"
"... it's in the metallic emotional vein with screamed vocals, which often have a real desperate feeling to it. It's a little bit similar to some of the Per Koro bands, but concrete is far away from a sound alike. What cause my surprise is a breakdown after the second song, where they switch...

crevasse - selftitled 12"
Four friends from the netherlands and germany who knew each other from their previous bands like Finisterre, Landverraad, Lawine and Leechfeast met up to creat a new ferocious project. After their demo this is their first output on vinyl. Expect six loud, fast and angry songs that somehow hard to p...

fierce - eclipses from the duat 12"
Fierce is one of the raddest young bands to come out this year. Formed in Italy in 2015, the band started to shape its mixture of atmospheric post metal and black metal riffs. The new album is a step forward from the previous one, Ashes, in terms of darkness and heaviness. The songs are faster du...

geraniÜm - fear is the enemy 12"
GERANIÜM from Strasbourg/Besancon (France) celebrate their 10th year anniversary this autumn and take this opportunity to bring us their second full length album called "fear is the enemy". Even though there had been some lineup changes, they stick to their unique style: A dark blend of Crust,...

gomme - Absent Healing 12"
We are stoked to present the latest release from France's Gomme, Absent Healing. This perfectly executed all-female post-punk / goth group calls to mind some of our favorite groups such as Malaria and Grass Widow

inferno - Scifi Grind n Roll 12"
mathy synth hardcore / grind that would fit perfect on three one g ffo locust, an albatross

kepler - if you see our friend.... 12"
Kepler is a four-piece post-hardcore/emo outfit from Germany. After an impressive EP release back in 2016 and a bunch of shows and tours, it has become a little quiet around the band. But sometimes hard work needs some time, so that Kepler are now back with "If You See Our Friend, Tell Her We Miss ...

lord snow - Shadowmarks 12"
There's much to be said about a group that can that can wield atmosphere, chaos, melody, and cathartic outbursts so handily, something that Lord Snow had already exhibited on their 2010 demo and has been delivering without fail on every release since. SHADOWMARKS, feels like their most cohesive o...


enter the RWP Distro
LATEST RELEASE RWP0100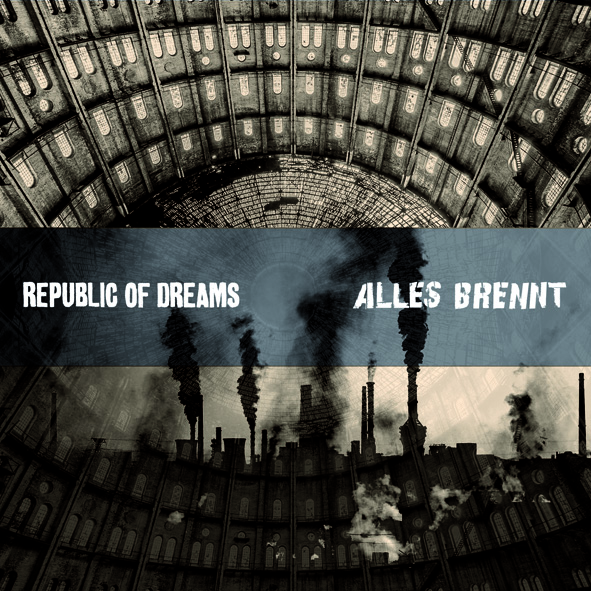 republic of dreams / alles brennt - split 7"
view all releases