Latest News August 2017
Punks! Friends!
About time for another update - some new stuff popping up these days.
Finally got the first press of the SEEYOUSPACECOWBOY 7" in - while already ordered a second press since all other labels involved ran already out of theirs ... listen to this madness here : https://reactwithprotest.bandcamp.com/album/seeyouspacecowboy-fashion-statments
also out now : the last THEY SLEEP WE LIVE song on a cute one sided split 7" with malaysians emoviolence sensation PIRI REIS!
just off to press and ready for preorder : JOTNARR / AUREOLE OF ASH split 7" - containing JOTNARRS "divide the growth and stone", as well as a remastered version of AUREOLE OF ASHs "bankrup(t)cy" demo . Listen : https://reactwithprotest.bandcamp.com/abum/aureole-of-ash-jotnarr-split
as always - get in touch for wholesale prices or possible trades .
waiting for the final master of JOTNARRS full lenght masterpiece. Already got a bangover from prelistening to the first songs !
Added some fancy stuff to the webstore . Check it.
Thanks for your interested.
xxxlars
view all news
New Distro stuff
aureole of ash / jotnarr - split 7"
a demo split . Contains Jotnarrs "divide and the growth and stone" and a remastered version of Aureole of Ash "human Bankrup(t)cy" demo.

die abete - senza denti 12"
noisy chaotic math-core-rock with two drummers . Ffo lightning bolt , botch

duct hearts - feathers 12"
by placing their mid-90's emo/diy roots into modern postrock soundscapes duct hearts create a mix that is cryptic yet simple, mysterious yet heart-on-your-sleeve, loud yet fragile, beautiful yet raw.

hvosch - thornsmoat 12"
Formed in Russia in 2013, HVØSCH is a vegan five-piece band from Saint Petersburg that combines elements of doom, post-metal, and black-metal to create an endangered atmosphere in order to impart their narrative. The band intertwines ambient instrumental passages with invasive blast beats and unwa...

justin hate - marrow 12"
"The album may not be metal enough to satisfy the overlords at Metal-Archives, but it hits really fucking hard nonetheless. The opening track "Infantem" was the first single, released separately back in May, but remains my personal favorite — in part because of the big, craggy bass line th...

loia - nodo alla gola 12"
LOIA are Andrea, Camilla, and Stefano, and they come from Florence, Italy. LOIA will fuck you up. We've already been assaulted by this band's vicious music in the past, and now these Italian hardcore sociopaths are back with a brand new album of raging, blacked-out hardcore that will fucking de...

lorraine - lima 12"
Austrian band presents Post-Hardcore in the vein of Fugazi and These Arms Are Snakes.

maskros / kaji / astrid / this too will pass / a city sorrow bulit - split 12"
"A 5-Way 12″ split with 5 Bands and 5 Songs, done by 5 Labels. For all fans of capitvating and intense screamo/post-hardcore. Involved Bands: Maskros (Germany), Kaji (Singapore), Astrid (Singapore), This Too Will Pass (Germany) and A City Sorrow Built (Indonesia). 310 Records are made. Each com...

notions - rorschach 12"
driven yet heavy hardcore with a math rock edge and some melodic bits

piri reis / they sleep we live - split 7"
farewell split for tswl - a last heavy melodic ride – intense fast and atmospheric. p.r. Is the latest emoviolence band from arwith / utarid. Rad!

seeyouspacecowboy - fashion statments 7"
more and even heavier chaos-grind-mosh with a wild sassy twist – ffo daughters , blood brothers


enter the RWP Distro
LATEST RELEASE RWP090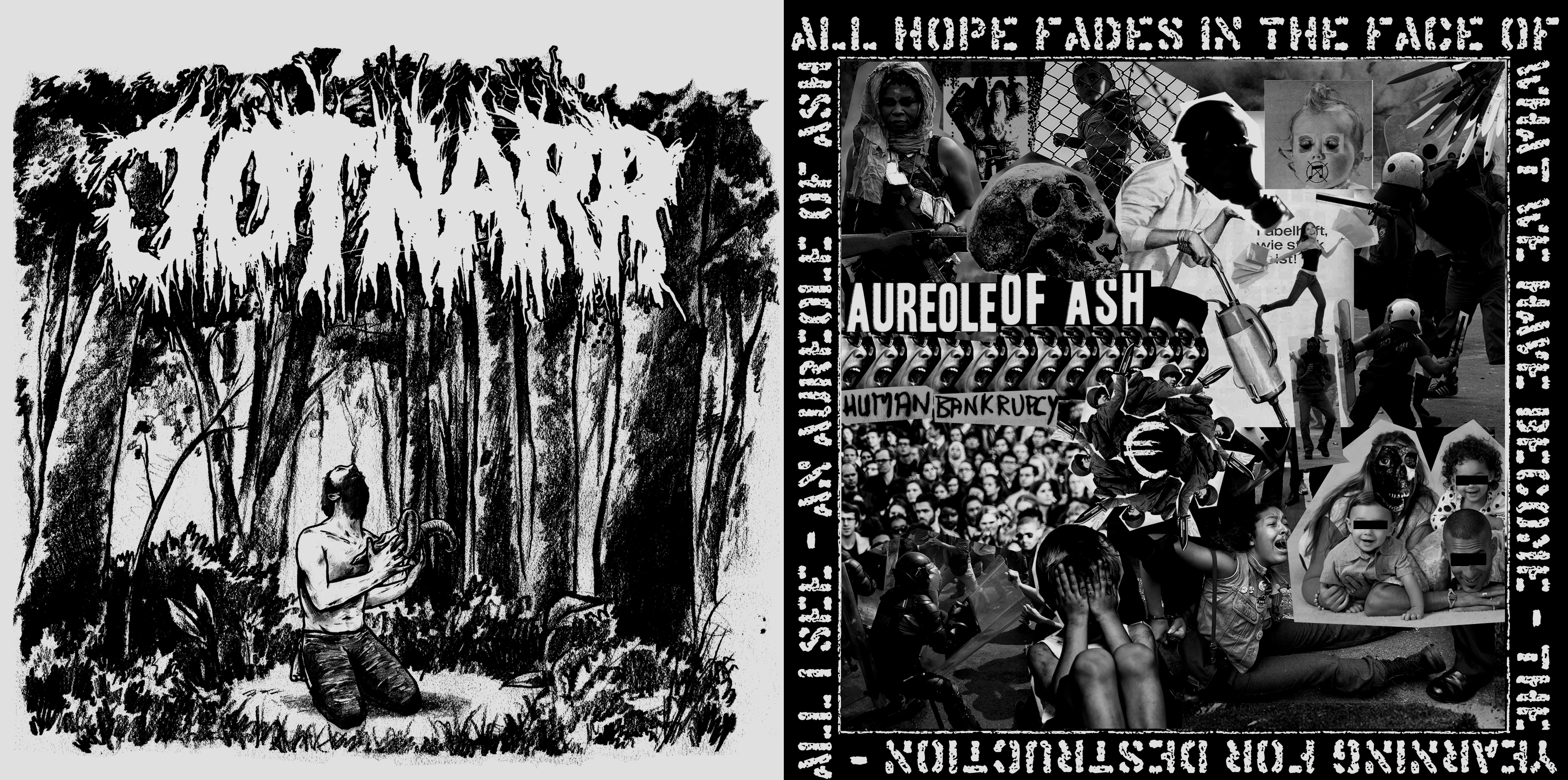 aureole of ash / jotnarr - split 7"
view all releases