Latest News July 2022
dear punks and friends!
it has been a while again and we are happy to announce a new release : the
PIRI REIS - ritma lp is finally out after a year in the making! 10 songs -
whirlwind chaotic emoviolence or screamo ( before it became another term for
post rock or worse! ) with a 12 page booklet - give it a listen here :
https://reactwithprotest.bandcamp.com/album/piri-reis-ritma or watch it
here : https://www.youtube.com/watch?v=yylQrgkE4qg. unfortunately this banger
will be 15 euros! co released with framecode records, moment of collapse
records and zegama beach records.
besides the lack of interest from pressing plants for smaller labels it has
also become ridiculously expensive to produce vinyl records. we as a label are
up to a point where we questions our effort to work on vinyl releases
furthermore. dont get me wrong - we still love having these silly plates
circling around our tables while having a proper artwork to look at BUT from
our standpoint it looks like this becomes more and more a collectors item that
is less and less affordable for alot of people and therefore becomes also more
unfit for diy punk / hardcore. we are thinking of alternatives for sure.
CMAR 2023 - we are about to start working this out . fingers crossed. we will
keep you updated!
so far , lets keep enjoying our freedoms and summer - but still be thought-
and careful! stay healthy
xxx
view all news
New Distro stuff
blockheads - trip to the void 12"
For 30 years now, Blockheads have set a course on the heart of original grindcore. Call it old school, call it political, all in all, they sticked to the idea of criticizing and analyzing the world as it is: cold, oppressive, and bleak. Now it is time to release their sixth album: "Trip to the Vo...

eastwood - Antibiose 12"
"After 9 long years you will finally have some wax to spin at home, the first full length of the German gentlemen (with a small touch of French flavor) of Eastwood ! 17 songs of furious blasting grindcore Unexpected stop&go, a powerviolence attitude & a touch of death metal influences"

esconder micara / beau navire - split 10"
a split with one band from Chile and one band from France and both of them play that furious style of classic French emo punk that you know and love. this is pure quality, not enough bands splice up that mix these days.

human cull - To Weep For Unconquered Worlds 12"
HUMAN CULL return with their 3rd album, taking the blistering grind into a heavier, more deathly direction. Still defiantly blasting but with an added suffocating atmosphere; "To Weep For Unconquered Worlds" takes the band into a different dimension but still with the same burning rage.

ona snop / chinsniffer - split 7"
"High speed powerviolence VS high speed noisecore From Leeds & Liverpool, UK at its best!"

piri reis - ritma 12"
REPRESS "Malaysian screamowizards PIRI REIS finally return with their first LP. After a demotape and several splitreleases, the band took their time to write 10 new songs that will be rleased under the title ""Ritma"". What started with bands such as Utarid, Quantis and Orbit Cinta Benjamin lead to...

doomsisters - Combattre leur idée de l'ordre 12"
12 crust infused heavy grinding slaps in the face.

lØvve - After The Rain The Sun Comes Out 12"
LØVVE strikes again with a second full-length album full of rage & energy. A perfect mix of break-your-neck riffs & hurried beats. It's when punk-hardcore fellas are so angry that they play powerviolence.

michel anoia - Plethora 12"
This is far from tech-death by numbers as far as it usually sounds. The angle Plethora comes at you from is more experimental and unconventional.Almost like a cross between fellow technical death weirdos Pyrrhon, mixed with the slippery and unorthodox rhythms of Gorguts, and aided by the spastic as...

ona snop - Intermittent Damnation 12"
"The year is 2020, and by now it's alarmingly clear that what hasn't killed Leeds dunces ONA SNOP has only made them more twisted and determined. In a cauldron cast from the bones of their enemies, the follow-up LP to 2018's GEEZER is boiling over, in a formula more cunning and caustic than ...

lingua serpente - anachronistic futuristic 12"
Party like its the mid nineties again – gravity style emo punk madness for fans of swing kids, blood brothers, at the drive in, with love, mohinder


enter the RWP Distro
LATEST RELEASE RWP103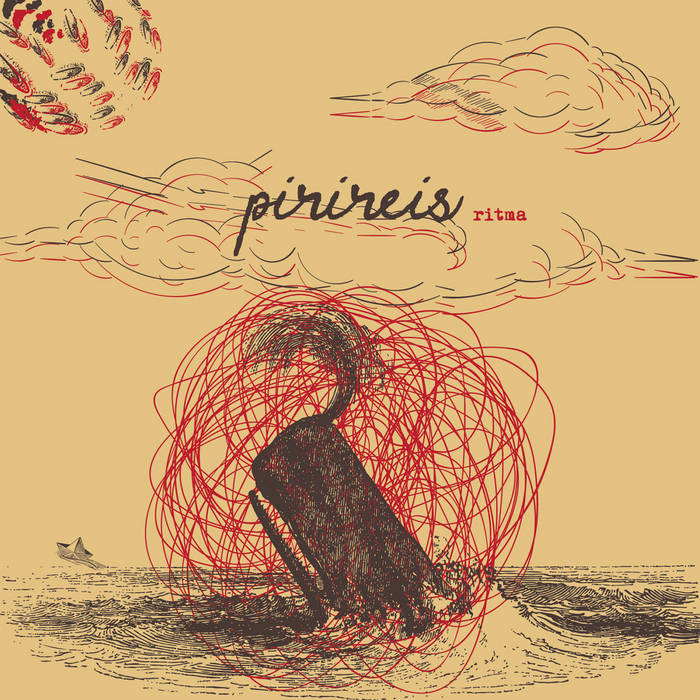 piri reis - ritma
view all releases