Latest News July 2020
dear punks, beloved friends,

the LOUISE CYPHRE discography LP is finally out! the records arrived today, and they look beautiul! i am already busy with packing the preorders and will ship the first bunch tomorrow... might be some more days before i ll be able to send all of em though. we put the discography and the tape on bandcamp as well -> https://reactwithprotest.bandcamp.com/
*** ATTENTION : due to the pandemic shipping small packages to some countries is not possible at the moment ( usa, new zealand f.e. .. ). working on ideas at the moment...

got the PIRI REIS songs for the upcoming 12" - great old school screamo / emoviolence from these malaysian punks. putting the artwork together as i write this. hope we ll be able to host the cry me a river fest next year and get to enjoy them live!

hopefully coming in the not too distant future : AMYGDALA / LISTLESS split 10" , SAVAGE REALM LP , PATH demo .. . .

take care everyone!

xxx
view all news
New Distro stuff
plague walker - Para Mis Enemigos 12"
US screamo outfit Plague Walker has a new album out. Para Mis Enemigos is an incredible 16 tracks screamo beast, created by Coma Regalia's Shawn Decker, Lord Snow's Steph Maldonado and singer Anai Sigala.

react with protest - candymal hates nazis patch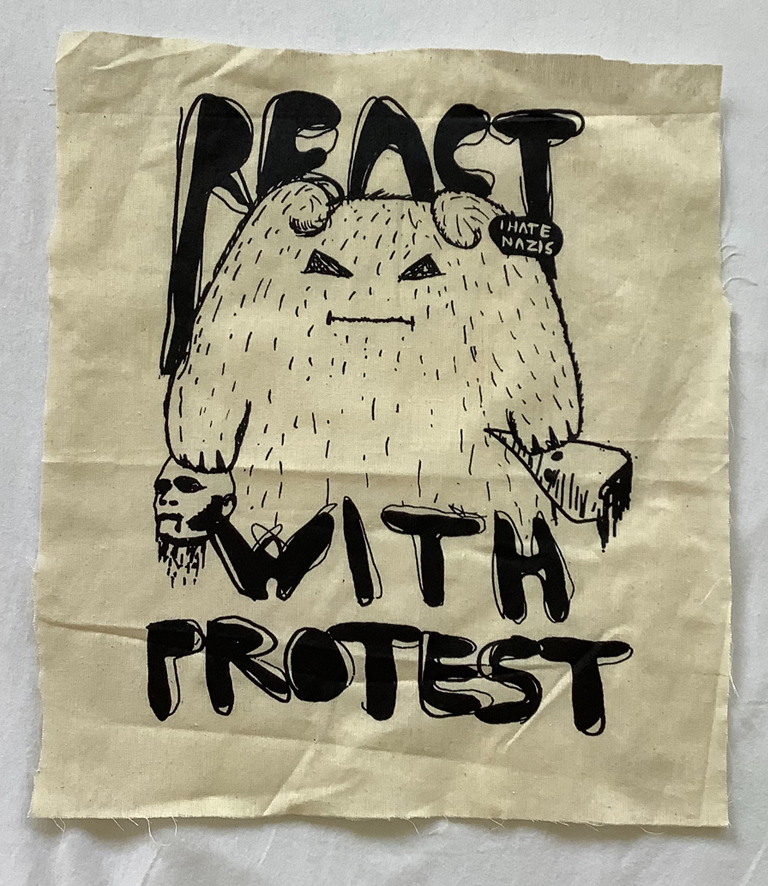 react with protest - candymal hates nazis bag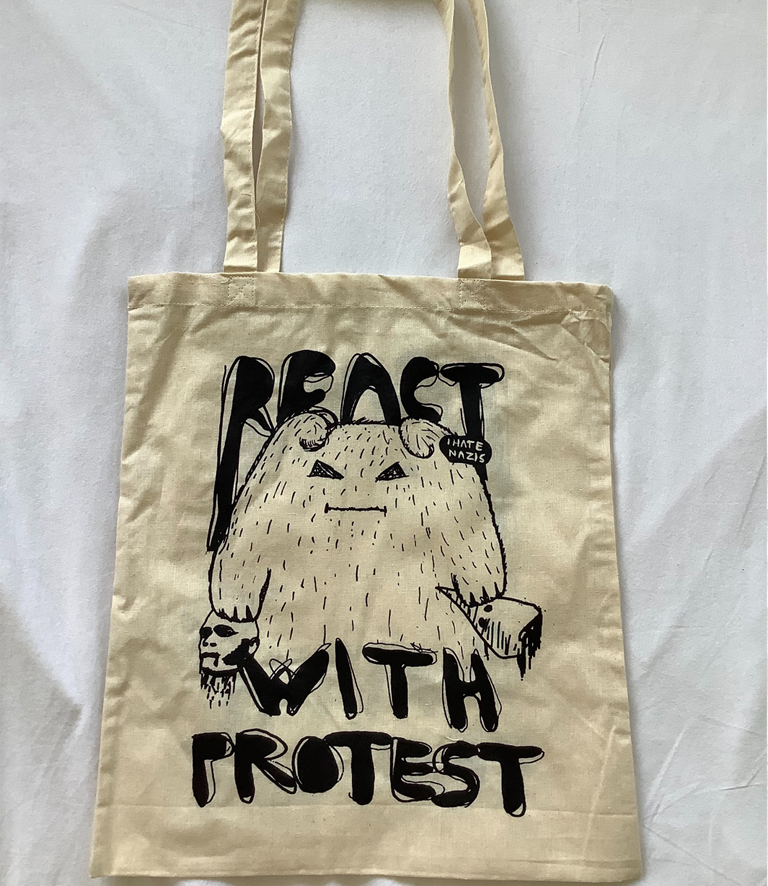 react with protest - candymal hates nazis shirt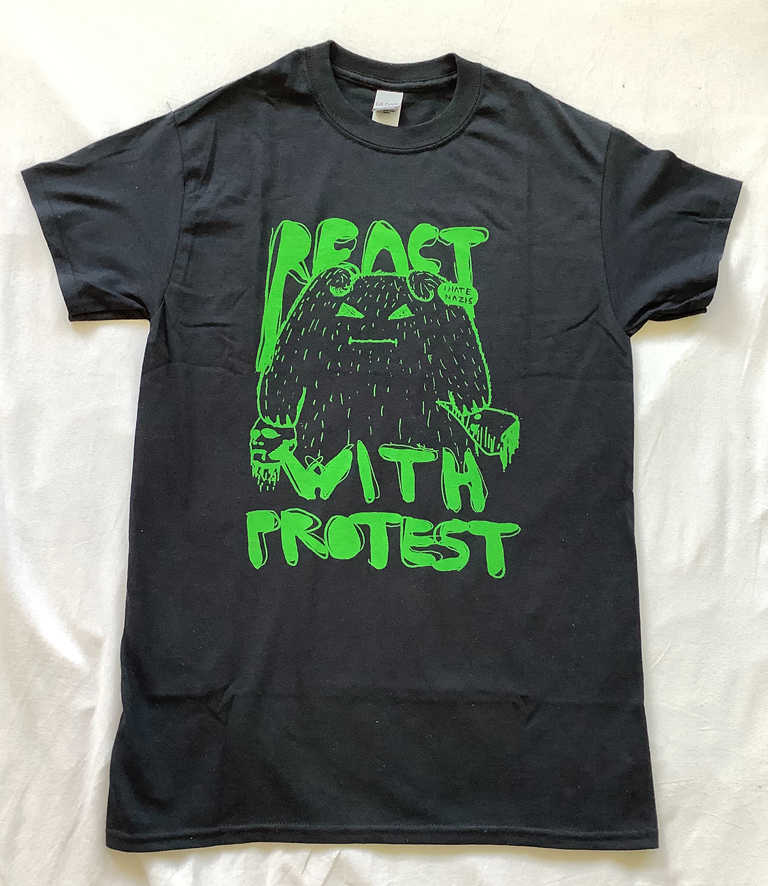 louise cyphre - discography 12"
its about time to get these emoviolence legends a proper discography release. this includes all comp tracks, all splits and the "wenn wir menschen" 7" + download code for everything including the demo.

2 euros per record will be donated to these organizations: www.amadeu-antonio-stif...

arde - selftitled 12"
dark, gloomy black metal from berlin.

chivala / suirami - split 10"
NEW SPLIT FROM CHIVÀLA AND SUIRAMI! Italian Post Rock Influenced Screamo/Post Hardcore act Chivàla unite forces with their Italian comrades Emotive Post Hardcore band Suirami in this brand new split!

concrete - nunc scio tenebris lux 12"
"... it's in the metallic emotional vein with screamed vocals, which often have a real desperate feeling to it. It's a little bit similar to some of the Per Koro bands, but concrete is far away from a sound alike. What cause my surprise is a breakdown after the second song, where they switch...

crevasse - selftitled 12"
Four friends from the netherlands and germany who knew each other from their previous bands like Finisterre, Landverraad, Lawine and Leechfeast met up to creat a new ferocious project. After their demo this is their first output on vinyl. Expect six loud, fast and angry songs that somehow hard to p...

fierce - eclipses from the duat 12"
Fierce is one of the raddest young bands to come out this year. Formed in Italy in 2015, the band started to shape its mixture of atmospheric post metal and black metal riffs. The new album is a step forward from the previous one, Ashes, in terms of darkness and heaviness. The songs are faster du...

geraniÜm - fear is the enemy 12"
GERANIÜM from Strasbourg/Besancon (France) celebrate their 10th year anniversary this autumn and take this opportunity to bring us their second full length album called "fear is the enemy". Even though there had been some lineup changes, they stick to their unique style: A dark blend of Crust,...


enter the RWP Distro
LATEST RELEASE RWP101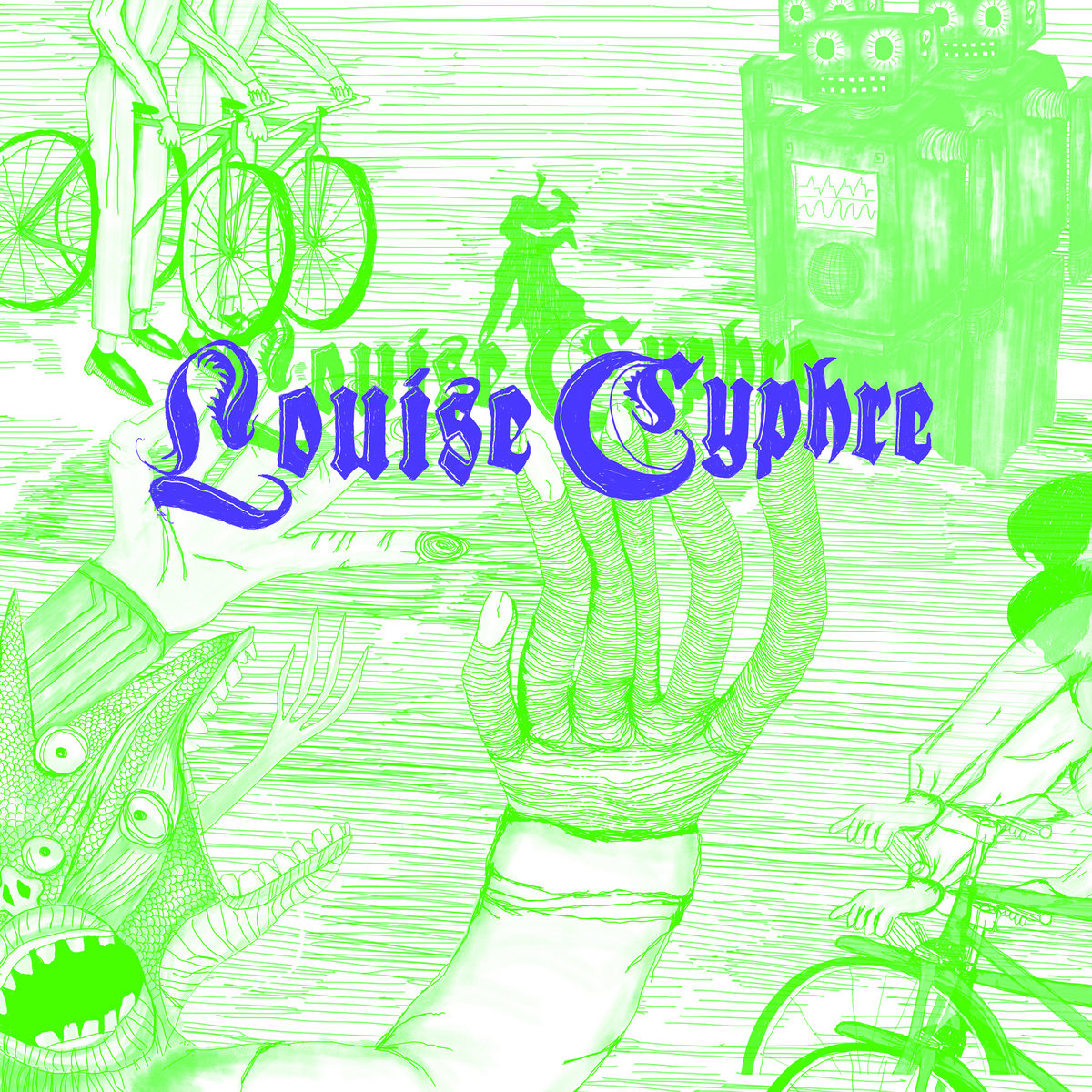 louise cyphre - discography 12"
view all releases