Latest News August 2014
punks!
two weeks - austria - mountains and shit . webstore updates and MORE
relevant news once we are back!
fuck yeah!
x
view all news
New Distro stuff
alta - places 12"
Alta is a four piece band from Milwaulkee, Wisconsin who formed in 2010. Alta play a great style of music that incorporates elements of post hardcore, punk, and screamo within their sound. Places is the band's latest seven song LP, which was released July 12th, 2012. Musically, Alta's influences ar...

ancst - in turmoil 12"
"""A compilation of Ancst's efforts, In Turmoil, is a scathing and tragic experience projected through fierce, melodic black metal spattered with crust; the likes of which are only born from the cold depths of Germany. Ancst is a collective from Germany with a lyrical focus on social and polit...

aussitot mort - Nagykanizsa 12"
Nagykanizsa is a collection of songs by French post hardcore group Aussitôt Mort. Just like the name of their first full lenght « Montuenga », the name of this new record is a place the band had to cross during one of its numerous travels. Rather than releasing a second full lenght, Aussitôt Mo...

canyons / creepers - split 12"
… Canyons play a loud, volatile, and heavy style of post hardcore with a great noise rock vibe to their sound. Creeper is a four piece band from Toronto, On who formed in 2009. Creeper play a similar style of music, but take a bit of a different approach, combining crust and metallic hardcore i...

canyons / tigon / foreign treaters - split 12"
"From the hot-boxed catacombs of mathcore-meets-stoner-metal, comes the heaviest 3-way split this year from Missouri's Canyons and Foreign Theaters, and the Bay Area's Tigon. Sharing influences that range from Coalesce and Kylesa to Black Sabbath and The Melvins, these three ""math-sludge"" virtuos...

celeste - Animale(s) 2x12"
Expressionistic, sophisticated, evolved, overflowing, pitch-black. Just a few words, a desperate attempt to properly approach ANIMALE(S), the fifth full-length record of the French combo CELESTE from Lyon. While their former albums PESSIMISTE(S) (2006), NIHILISTE(S) (2008), MISANTHROPE(S) (2009) an...

council of rats - Ill Weathers 12"
Council Of Rats is a four piece band from Milan, Italy who formed in April of 2012. Council Of Rats features members of Seesaw and La Crisi. Council Of Rats play a scathing, unhinged, and venomous style of hardcore. Council Of Rats can loosely be compared to bands such as Glasses, Jungbluth, No ...

districts / regret the informer - split 12"
"Musically, Districts ( Lowell, MA ) play epic and tense hardcore/screamo in a similar vein as bands such as Todos Caeran and We Were Skeletons as well as older bands such as The Fiction and Saetia. Regret, The Informer is a four piece band from Kansas City who play a great style of post hardcore...

edhochuli - selftitled 12"
Edhochuli is a four piece band from Pittsburgh, Pa who formed in August of 2008. Edhochuli's sound is pretty hard to describe because the band draws inspiration from a variety of sources and styles of music. Musically, Edhochuli mixes equal parts hardcore, sludge, and southern fried post hardcore...

forn - the departure of consciousness 12"
"FÒRN formed in the winter of 2012 in boston, ma, Fórn draws inspiration from its predecessors; Grief, Burning Witch and Asunder, while remaining true to natural progression. Blown low end, and gritty leads make Fórn one of the leading sludge bands currently in Boston. deep, suffocating doom. ...

heaven in her arms / cohol - split 12"
Ever since their first releases in 2006, Heaven In Her Arms have captured all those feelings their home town evokes with their unique, refined blend of sludgy Screamo and erratic Post-Rock. Yet they have never indulged in desperation. Underneath the shattering riffs, elegiac melodies and the versat...


enter the RWP Distro
LATEST RELEASE RWP075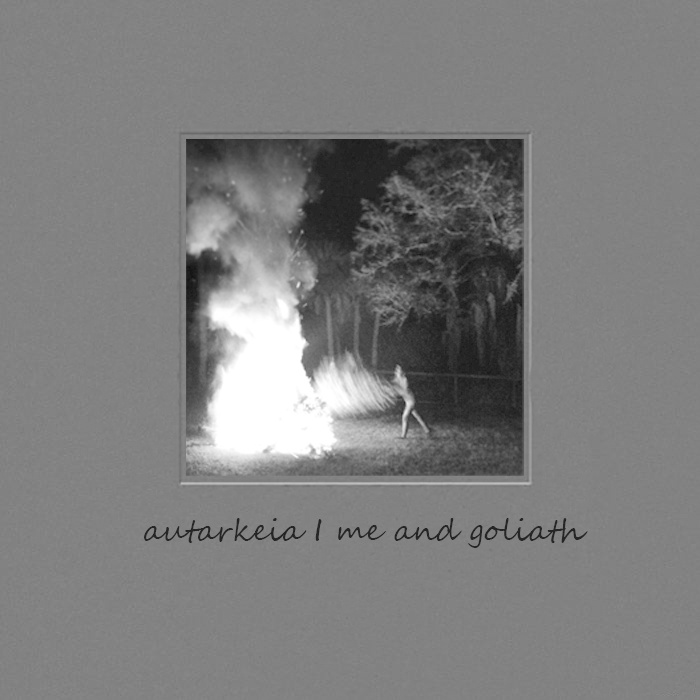 autarkeia / me and goliath - split 12"
view all releases