Latest News April 2015
punks! friends!


we re quite busy here at the rwp headquarters. time to give you some
updates.


the REPUBLIC OF DREAMS / AUTARKEIA split 7" is pressed. we are waiting for
the covers which should arrive any day now. order your copy now or pick one
up at one of the shows at the REPUBLIC OF DREAMS / CASSUS tour next week.
Come and say hello if you can!


JOTNARR 12" is at press - couple of weeks till this monster is unleashed.
Here are two appetizers :

http://jotnarr.bandcamp.com/track/rise-by-sin //
https://youtu.be/GvxfXKxoRXA


AMYGDALAs "the horror of never beein able to .. " 7" is on its way to me .
hope to get them these days as well! next up for them is a split with THE
TRUTH ABOUT DREAMING.


TENTACLES have recorded for a 12" but everythings still in the process of
beeing mixed and mastered. the YUSUKE / TENTACLES split is upgraded from 7"
to 10" but also delayed a little.


LENTIC WATERS just finished recording stuff for another 12" . this will go
to press asap.


the new CLOUD RAT 12" named Qliphoth is at press right now and will be
available for their tour in june / july.


TEMPEST are about to finish writing their songs for their second 12" which
we want to have out for their upcoming tour in june/ july as well!!


last but not least CASSUS will finish recording and mixing songs for a 12"
in april. go and see em on their tour with REPUBLIC OF DREAMS in early
april.


up the punx
xxxlars
view all news
New Distro stuff
amygdala - the horror of never … 7"
finally on vinyl. Amygdalas impressive demo – punk fueled emoviolence where everything sounds right, beautiful melodies to an overall dark vibe shredded by incredible honest and passionate vocals.

antlers - a gaze into the abyss 12"
"ANTLERS is a new band from Leipzig but the folks behind this outfit are not Germans, they are from Spain and Catalonia. The members, played in such renowned acts like EKKAIA, COP ON FIRE or SANGRE DE MUERDAGO (which are still active). They proof that punks can play black metal. The music ranges fr...

carson wells - tread a northern path 12"
"Following their debut record 'Wonderkid', this record brings forth a much more honed sound. The songs, as well as the band, seem a lot more comfortable, as if they have really hit their stride. The intricate 3-part vocals blend together beautifully, and the new tracks are musically and stylisti...

facility - the first hour tape
Facility are a new screamo band from New Jersey who channel classic 90's/early 00's era bands such as Hassan I Sabbath, Neil Perry and Pageninetynine with snapshot like accuracy. This is one of the best screamo EP's I've heard in quite some time that serves as a throwback to that earlier sound, the...

fuck wolves - jetzt ist nicht jetzt 12"
DIY emo violence outfit fuck, wolves! is all what you wish for when longing for some good euro scramz. nerdy, stubborn and highly emotional chaotic punk awesomeness. made by these four lovely individuals from the south west of Germany, "jetzt is nicht jetzt, jetzt ist immer." is their latest 7 song...

hurricäde - anachronisms 12"
Hailing from Girona Spain, Hurricäde impress right out of the gate with a ferocious blend of Screamo, Post-Rock and Punk, recalling the likes of Refused with their intense, experimental sound

old soul - natures arms encircle all 12"
crushing screamo inspired post-metal with quiet gorgeous interludes, layered guitar work and the pounding drums from Adrian of Cloud Rat. Michigan wins again and again. This record follows the packaging format of their first two releases with a screenprinted inner sleeve, booklet and outer sleeve...

remek - selftitled 12"
new LP by this great screamo hardcore band from Prague - awesome heartfelt political screamo / emo // gruff vocals complement the chaos as they perfectly blend the swirly emo chaos sound with heavier hardcore.

rouille - on tue ici 12"
Debut Lp from this new band from Zaragoza. 7 songs oscillating between Post-Hardcore and French Emo. Comparisons with Amanda Woodward (band where Rouille's singer used to sing or Interlude (where you can find people from Rouille too) are inevitable.

sed non satiata / carrion spring - split 12"
"Carrion spring Crushing, heartfelt emo from Portland, OR. Falling somewhere between the sound of Beau Navie and Saetia. Sed Non Satiata continue where they left off w/ their well acclaimed album ""mappo"" (which is currently repressed) - they have achieved a huge sound here, full of emotional ...

autarkeia / republic of dreams - split 7"
an all friendship fueled split 7" with 4 new tracks from republic of dreams – a bit darker but still hustling and anxious. Autarkeia contribute one epic song filled with beautiful melodies and fierce passionated vocals.


enter the RWP Distro
LATEST RELEASE RWP078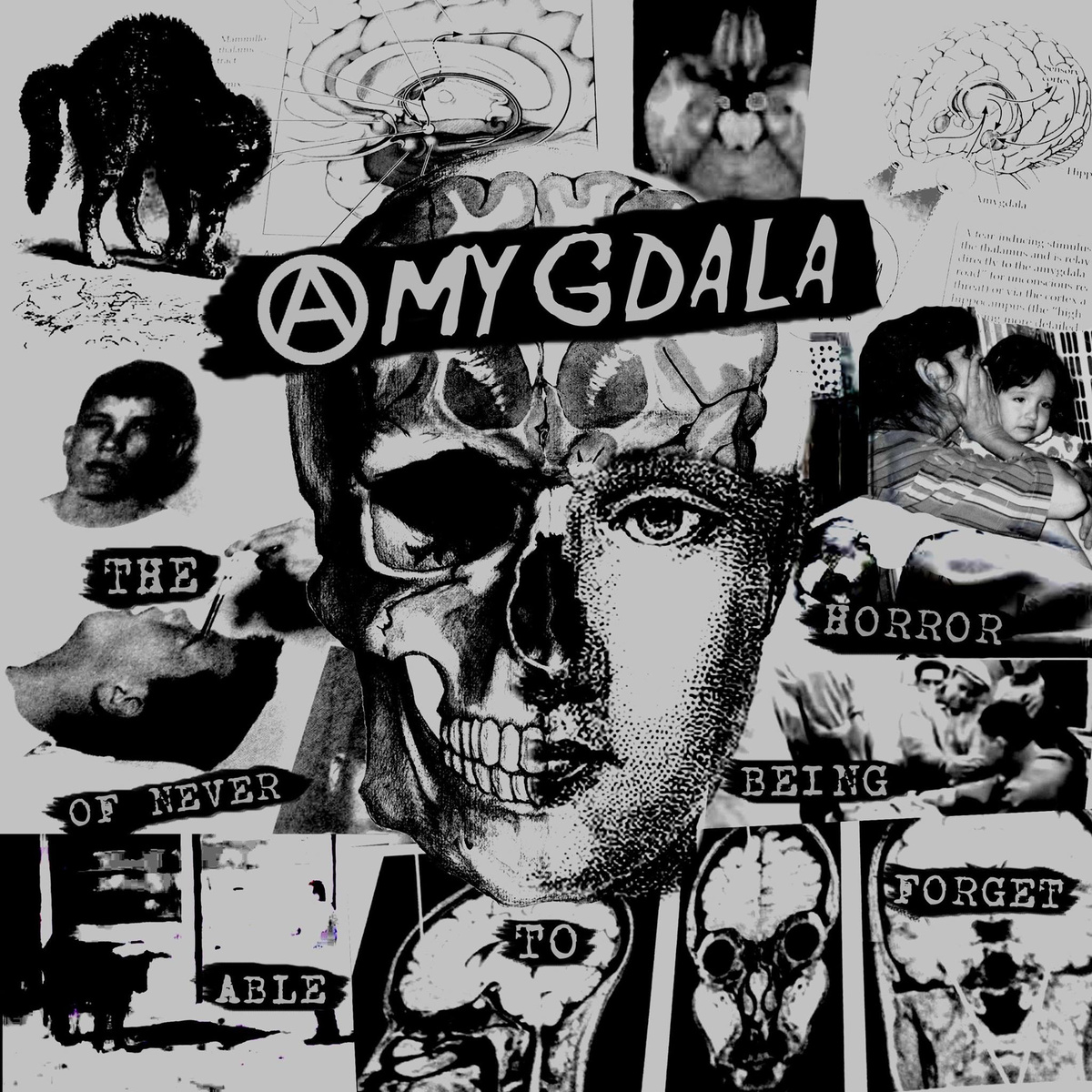 amygdala - the horror of never being able to forget 7"
view all releases