Latest News August 2014
punks!
two weeks - austria - mountains and shit . webstore updates and MORE
relevant news once we are back!
fuck yeah!
x
view all news
New Distro stuff
baton rouge - totem 12"
"4/5 of Daitro started a new Band a couple years ago and what we got is Baton Rouge. We are proud to release their new LP together w/ our friends from Pure Pain Sugar and Bakery Outlet. Baton Rouge play great melodic emo rock mixed w/ raw noisy edge like Unwound meets a little Hot Snakes and Twelv...

brito / mouse ear - split 7"
both bands are heavily influenced by the likes of Shotmaker, Shellac and The Red Scare etc

failures - decline and fall 12"
"Failures unveil their magnum opus dissonance with Decline and Fall. It is a work years in the making, of painstaking scrutiny and craftsmanship, delivered in an agonized effort to boil down the very essence of what it means to endure the habitual torments of existence. In just over 14 minutes the...

grinding halt / pine barrens - split 7"
"Pine Barrens impressed me with their debut album Kingmaker. This English band blended hardcore and metal influences to create a sound that peels the skin from your face. This band is all about riffs. The two tracks on this 7" are a continuation of what they did on Kingmaker. It's two short, fa...

holy - seclusion MMXIV 12"
Holy is a four-person hardcore destruction unit from Milan, Italy. Melding elements of punk, d-beat and thrash they rip through five tracks of ethically-charged mayhem in their new LP release "Seclusion MMXIV", coming out in Europe on Adagio830 and the United States on Vitriol Records. Over the cou...

landverraad / monday suicide - split 12"
Landverraad is an awesome political fastcore band from The Netherlands with (ex)-members of BETERCORE, Lawine, Sloth, Tyrranicide and Damage Repair. Monday Suicide is amazing garage-punk from Grodno, Belarus with (ex)-members of Contra La Contra, Bagna and I Hope You Die. Both bands are fucking ene...

mahria / watcher - split 7"
Mahria is a female-fronted four-piece screamo/hardcore band from Edmonton, Alberta, Canada, heavily influenced by bands such as Yaphet Kotto, Kidcrash, Loma Prieta, La Quiete, Celeste, Orchid, Beach House, Joy Division, Converge, and Hiretsukan. Watcher from Victoria, British Columbia, Canada is f...

roanoke - selftitled 7"
Beautifully layered melodies constructed around spastic, enraged hardcore, Roanoke have written a record full of dynamic, contrast, emotion, and rage. This debut self-titled 7″ draws influence from Majority Rule, City of Caterpillar, The Wipers and 90′s emotive hardcore.

taxa - resurrection year 7"
From Vancouver, BC comes the debut 7" from TAXA. Brooding and bass-heavy punk in the vein of Unwound, Shotmaker, and Mission Of Burma. Members play in Damages (React Records). At times chaotic, other times strangely melodic with alternating male/female vocals. But always energetic. Check these two ...

torso - community psychosis 7"
"What can you expect from a fast vegan straight edge band featuring members of everyone's favorite Punch from California and Italian vegan monsters HOLY!? TØRSÖ was born out of the HOLY & Punch's US tour together in 2013 and the result is a fearsome new band going on into one direction—he...

autarkeia / me and goliath - split 12"
"no post shit" rough screamy emo from some of the best people on this planet. honest and passionate. autarkeia continue to write moody and epic songs with great rhythms – this is heavy and crushing with beautiful melodies and yet harsher than their previous releases. me and goliath contribute...


enter the RWP Distro
LATEST RELEASE RWP075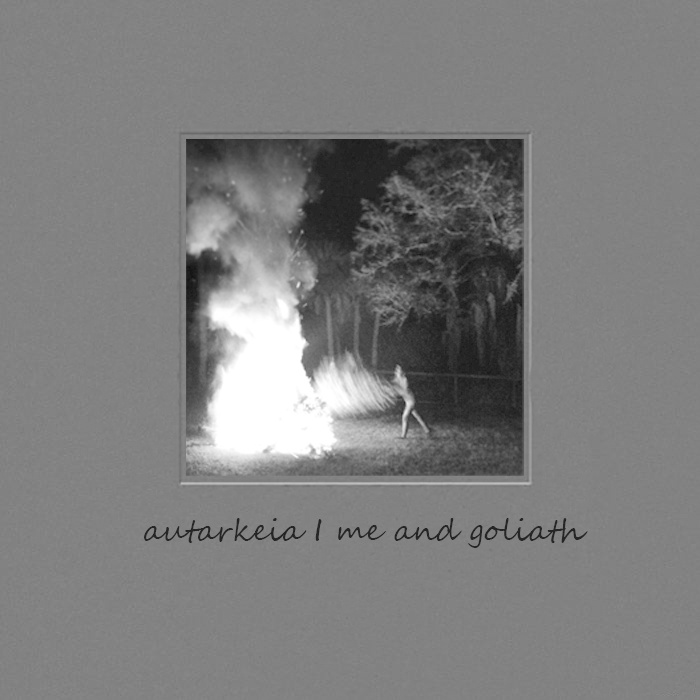 autarkeia / me and goliath - split 12"
view all releases