Latest News July 2017
Punks!
Just wanted to let you know that the SEEYOUSPACECOWBOY 7"es will take some more weeks to make it to the rwp headquartes . the band had to leave for their us tour before they had a chance to send em.
listening to some rough versions of JOTNARRs new recordings right now - damn serious Riffing again - more filth and destruction - love it. Prepare for a full lenght 12" in fall 2017!!
The lovely utarid records and rwp will Team up for a republic of dreams 2012-2016 compilation tape. Should be out in the next couple of weeks.
Also next : CASSUS new 12". LETTERS TO CATALONIA 10".
Thats it for now ,
thanks
xxx
view all news
New Distro stuff
art of burning water / nervous mothers - split 7"
Creating a union of ferocity sure to see walls tumble and bodies scarred, SuperFire and Vleesklak Records are joint unleashing a Split 7" featuring the raw hardcore animosity of Nervous Mothers and Art Of Burning Water. It is a four track fury taking no prisoners as it rages and abrases the sense...

art of burning water / nothing clean - split 7"
Raging messed up powerviolence thrash from Leicester does battle with the long-running London mangled hardcore punkers

birushinah - Makyo 2x12"
Birushanah are a Japanese band who play music that has elements of epic doom, post-hardcore, frenzied grind, some out there jazz elements and a whole lot of other things all mixed up in their varied sound. Makyo is the sound of a band making noise on their own terms and doing it with a mixture of s...

council of rats - Coarse 12"
The four-piece from Milan, Italy have succeeded in creating a coherent, concise and abrasive hardcore record. "coarse", their 2nd full-length is a fantastic example of how a straight-forward hardcore record should be. It's visceral and unapologetic in its delivery and approach. Roughly 30min. - 11 ...

mrtex - untitled tape
"This is a very special and limited physical-only release cassette numbered out of 70 by Sweden's Vi älskade varandra så mycket (1 new track) and the Canada/US collaboration that is мятеж. Emotionally exhausting and epic screamo meets a peculiar balance of ambiance and powerviolence. 70 a...

mrtex / kelut - split 12"
"MRTEX is an project that consists of Chris Story (ex-Makara, Jenny Piccolo, Yaphet Kotto, The Anasazi and Anal Knievel) on...everything instrumental and David Norman (ex-The World That Summer) on vocals. This split 12"" is a mixture of songs recorded by Chris over the last three years that are ass...

plural beeing - demo tape
Plural Being is a Fort Meyers based band who formed in 2016. Plural Being features members of Merkit and Panzram, so going on that alone, you know you're in for some killer tunes. Plural Being play an ugly, raw, and blown-out noise damaged punk. This is the band;s debut five song demo cassette, ...

v/a jeromes dream tribute - its more like a homage to you tape
"It's More Like An Homage To You" tribute compilation is being released through David Norman's Zegema Beach Records and Jon Riley's Coniine Records in the USA, but most of 29 bands involved are taking copies as well, making this truly a joint effort

diploid - is god up there 12"
Melbourne's Diploid fuse elements of screamo, black metal, noise rock, and powerviolence to create caustic new forms of sonic violence. Their experimental approach sears the psyche with bursts of swirling blackened noise, crackling feedback, and distorted screams. Heavy stuff!

antlers - a gaze into the … 12"
" ""ANTLERS is a new band from Leipzig but the folks behind this outfit are not Germans, they are from Spain and Catalonia. The members, played in such renowned acts like EKKAIA, COP ON FIRE or SANGRE DE MUERDAGO (which are still active). They proof that punks can play black metal. The music range...

cloud rat / moloch - split 12"
Witness the blessed union of Cloud Rat - the genre-bending, grind-doom-noise-punk-metal phenoms - and the UK's Moloch, who continue to be truly excellent purveyors of tense, rancid sludge forged in the grand Northern English tradition. Moloch contributes two mammoth tracks whose resolute dedication...


enter the RWP Distro
LATEST RELEASE RWP087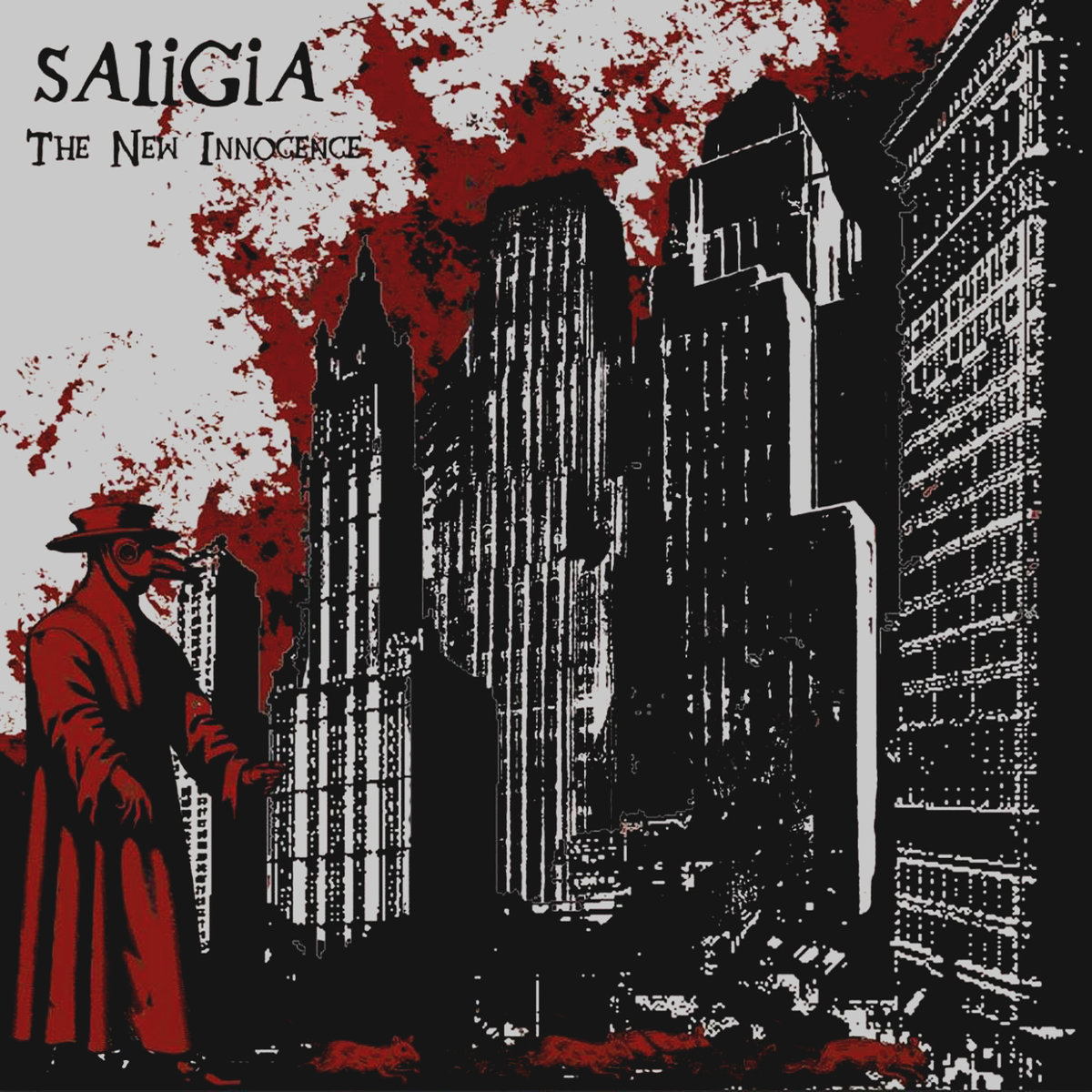 saligia - the new innocence 10"
view all releases