Mock Heroic The Third Memory Titan Towers Trainwreck Tristan Tza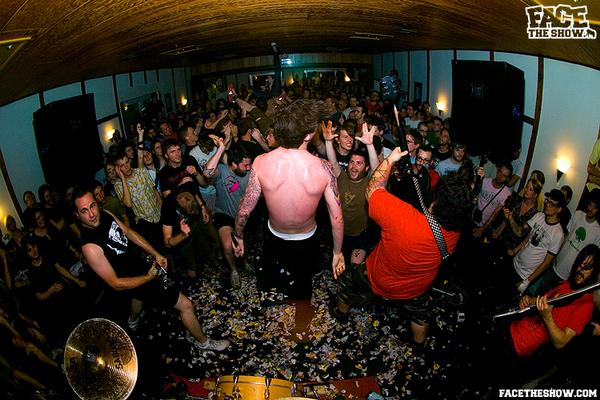 Purchase from RWP
titan - burn ( black vinyl ) 2x12"
Hell yes. Here's the new Titan LP. Over two years in the making, Burn features ten new songs from Titan. Titan is a metallic post hardcore, sludge, and metal band from Toronto, Canada. Titan draws influences from bands such as Union Of Uranus and His Hero is Gone and merge them with an Isis type o...
titan - colossus (black vinyl) gatefold 12"
latest and real late release of these old songs from TITAN but so far the best recorded stuff i ve heard from them...
Buy stuff from Titan
About
Self-description of the band:
There's a fresh behemoth devastating the globe.
Despite taking its name from a saga extending back to Ancient Greek mythology, this unearthed demon defiles via steely, barbaric prowess and uncompromising girth. Bold, brutish and vicious, the only moniker that possibly conveys its explosive dominance has been culled from antiquated primordial deities.
This is Titan.
Formed as a quartet in 2006 yet eventually expanding their assault to include a fifth assailant a year later, Toronto-based hardcore/metal leviathan Titan has been violating metal audiences since their inception by means of commanding releases and live performances across Canada and Europe.
EPs including The Chrysanthemum Pledge and most recent critically-acclaimed leveler Colossus EP (React with Protest/Feast or Famine Recordings) have only solidified their dexterity and confirmed an overall mission of binding sensory mass with emotional force. Assertive and forthright, the band's volatile rhythms, apocalyptic pacing and bloodthirsty vocals create unrestrained metallic dirges worthy of comparison to malevolent divinity.
"Our goal is to write songs that are heavy and intense while still keeping a sense of melody," asserts Chris W. "There are so many tech metal bands and generic hardcore bands out there – who all have their niche – but we're doing something that's not really being done right now. We blend the heaviness of metal with the extremity of hardcore in a new and interesting way. It makes us epic, intense, and heavy as fuck."
A union between the severity of hardcore and technical mastery/sinister malice of metal, such a bombastic sonic outcome from Titan is inevitable. Maintaining roots consistent with traditional Canadian hardcore established by the likes of Union Of Uranus, Buried Inside, Cursed and more, Titan enhances a rich, thunderous history with their own furious approach. Still, engrossed in augmenting their original style, as the band pens its debut full-length, a deeper cohesion of sonic and thematic plots is arising.
"Where we are now is definitely an organic growth, even if the beginnings were somewhat pointed," Chris W. continues. "Some time after writing the first record, I started getting really into mid-era Neurosis, which became a substantial influence on Titan. I think their influence is why our songs have gradually gotten longer and heavier."
Pulling inspiration from the most unusual places, Titan draw on a unique wealth of influences for their multifaceted musical onslaught. Sludge-driven metal acts unite with the progressive nature of '70s rockers underneath lyrical motivation culled from endless research.
The results are references to cultural icons like Nietzsche, Ingmar Bergman, Foucault, E.B. Strange, Dostoevsky, Euripides, de Sade, Nabokov and Milton, with typical Titan songs featuring bold and anomalous subjects ranging from Zoroastrianism, Ancient Roman execution methods and Japanese ghost folklore to Marvel comics sagas.
"We write truly original metal lyrics with a depth not seen before in heavy music. They feature broad topics but have a body of research and reference within them that one can simply read over and enjoy or take the time to look into the depth of a 'world' I'm creating. Each songs is woven pretty tightly with reference whether it be to a specific event, myth, theory or saga I've fictionalized myself" notes James, laughing that, "Our lyrics are ultimately an expression of our obsessive nature."
Consolidating these motley elements into a music that is brazen and authoritative regardless of volume, Titan ensure that their cardinal design is not only inimitable but ever-adapting. Looking forward to more universal touring in support of future releases, Chris W. beams that Titan has only just begun to decimate with its conviction empowered by an unyielding metallic brawn and vehemence, aspects that solidify their passion and commitment to make metal as intellectual as it is spiritually stirring.
"We're not a political band, we're not necessarily a personal band. Our only outlook is to make the crushing parts even more crushing and melodic parts even more heart-wrenching. I guess in a way that makes us an emotional band, but of course not in the pop culture sense that's used these days."
http://titanslays.com/
http://www.myspace.com/titanslays
RWP Releases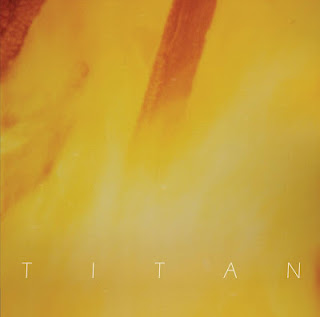 RWP 064
--------------
burn 2x12"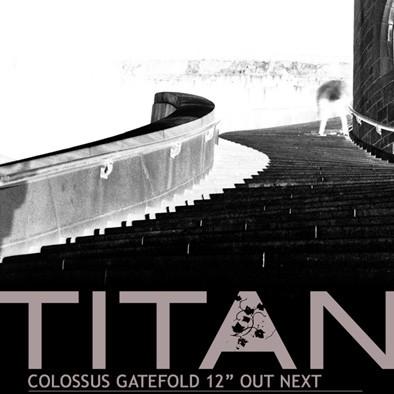 RWP 044
--------------
Colossus 12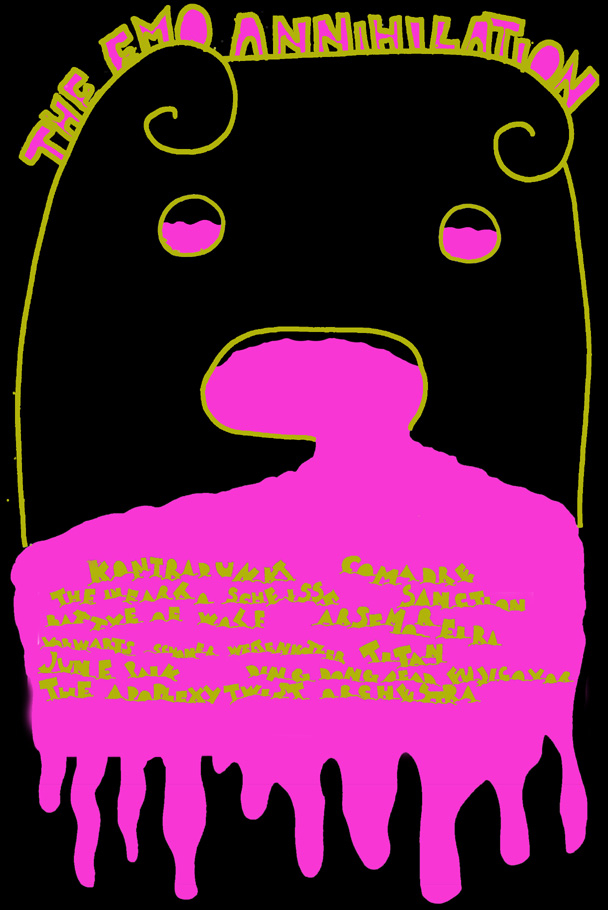 RWP 035
--------------
Emo Annihilation Compilation 6"
with
a lot of other great bands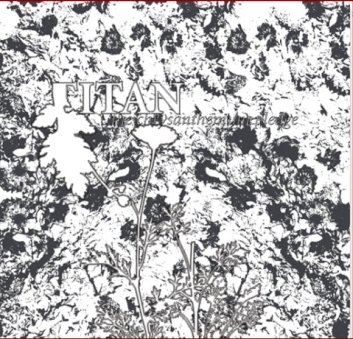 RWP 026
--------------
The Chrysanthemum Pledge 12"