cabre Ding Dong Dead Dolcim Drainland Enoch Ardon Escapado Fujico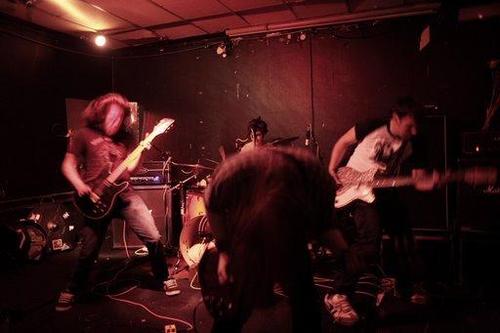 Listen to Title 1 of 1
Purchase from RWP
drainland / cellgraft - split 7"
Drainland from Ireland once again return with their sludge crust Bovine noise hardcore thing. Two songs in their Drainland signature. Cellgraft from Florida on the other side with a mixture between Discordance Axis and a uhm vacuumcleaner. Over the top noisy grindcore. You should like this.
drainland / trenches - split 12"
Damn! a split with epic proportions. I've had the recordings from both bands for some time now and when it arrived here at our HQ i realized again how amazing both sides are. Drainland offer 4 songs of noise drenched hardcore. Slow, fast, heavy and powerful. For fans of Unruh, Noothgrush and Dystop...
grinding halt / drainland - split 10"
G.H. with ex-Shikari / Last Mile Members with pretty heavy and intense hardcore. Slower, dark melancholic parts meet faster still brutal stuff in the vein of HIS HERO IS GONE and canadian classics like URANUS, THE SWARM. DRAINLAND from Dublin are masters of downtuned, sludgy and dischordant hardcor...
Buy stuff from Drainland
About
Some maniacs from Ireland love playing loud and fast music with screamed vocals. Having a really nice team-up with Grinding Halt you can imagine what is their deal.
http://www.myspace.com/drainlanddublin
RWP Releases