reath On Glass Hungry Lungs I Spoke Infarto Scheisse June Paik K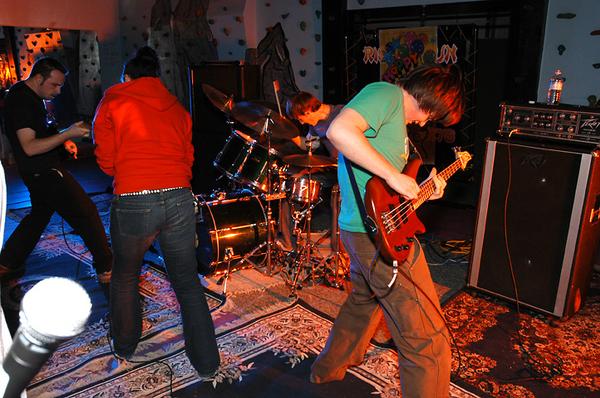 Band Members
I Spoke: Sept. 2004 - May 2005
chrisw - Scott - Ryan - Leah
I Spoke: Dec. 2003 - Sept. 2004
chrisw - Scott - Chrish - Leah
I Spoke: July 2002 - Dec 2003
chrisw - Scott - Chrish - Theo
Purchase from RWP
i spoke / beaumont hamel - split 7"
Buy stuff from I Spoke
About
I Spoke was a group of folks who came together to create music that delivered a message. They were committed to educating themselves and to passing on information to those they met. Their songs questioned issues like imposed norms about gender, cultural appropriation, colonialism and imperialism, the continued silencing of women's voices, the way media and advertising have become culture producing forces, the way language power is connected to racism, and many more. They felt that all of these issues are very important and are a perfect accompaniment to the music that they made.
http://www.myspace.com/ispoke
RWP Releases

RWP 022
--------------
Emo Apocalypse Compilation 12"
with
a lot of other great bands